WEST PALM BEACH, Florida (SOUTH FLORIDA WEEKEND) - It's officially been three years since Brightline started operating in Miami!
This weekend, May 20-22, Brightline is hosting its third annual #305Weekend to say thank you to the South Florida community for supporting the intercity rail system. In celebration of the anniversary, there will be events and happenings at Brightline's MiamiCentral, Fort Lauderdale and West Palm Beach stations.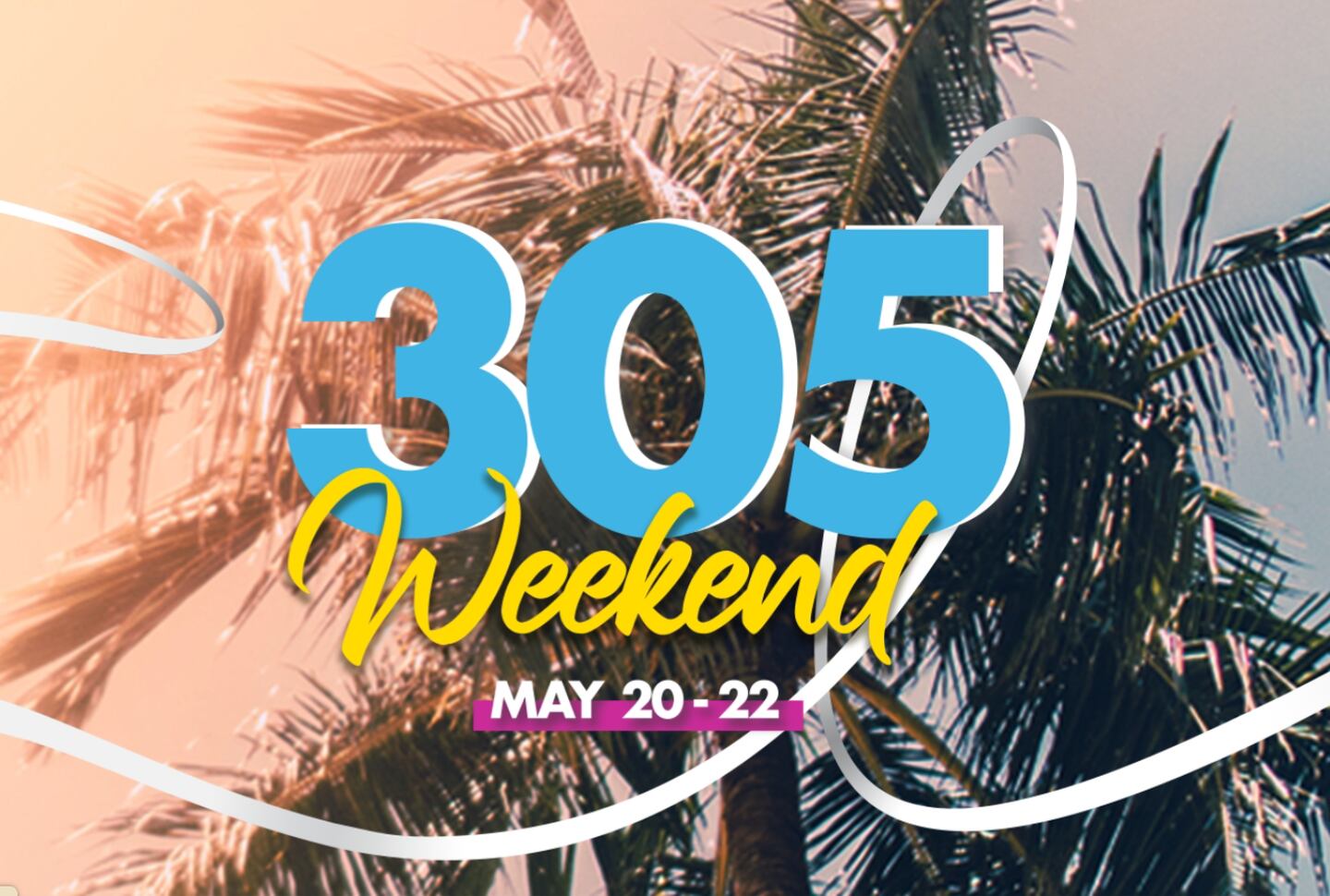 Starting Friday, May 20, 2022, Brightline will offer $3 and $5 SMART fares that are perfect for exploring South Florida. You'll find in-station events and pop-up celebrations all weekend long.
Here's what's on the agenda:
MiamiCentral Station
Friday, May 20:
All-Day: Guests who visit the station can stop by the Artisan Market in the lobby of MiamiCentral featuring one-of-a-kind items made by local artisans.
2PM: Official pop-up tent from the Miami Marlins and a chance to win giveaways, meet Billy the Marlin and the Marlin Mermaids.
4PM: Beats will be provided by DJ Zev at Mary Mary
Saturday, May 21
11AM: A tailgate takeover by Inter Miami CF at the MiamiCentral lobby featuring a 60-foot by 20-foot soccer pitch and special giveaways.
1PM. Dance performance by the Cultural Council of Palm Beach County.
Fort Lauderdale Station
Saturday, May 21 and Sunday, May 22
11AM-4PM: Brightline's Fort Lauderdale station will feature live music by a local band and DJ sets in the SMART lounge with bites by local favorite, Coyo Taco, on Saturday. Parked outside the station on Sunday, guests can enjoy fare from the Bona Bona Food Truck.
West Palm Beach Station
Saturday, May 21 and Sunday, May 22
11AM-4PM: Brightline's West Palm station will have a social media photo-opp pop-up by Discover the Palm Beaches, located inside the station. Entertainment on Saturday will include live art by a MOSAIC artist in the station lobby on Saturday and a live band on Sunday in the SMART Lounge.
Copyright 2022 WFLX. All rights reserved.