WEST PALM BEACH, Florida (SOUTH FLORIDA WEEKEND) - It's time for SunFest! After a two year hiatus due to COVID-19, the music festival is back in action along the downtown West Palm Beach waterfront.
The festivities get underway starting Thursday, April 28th and run through Sunday, May 1st. The lineup is stacked with major artists like Goo Goo Dolls, Sam Hunt, AJR, Lil Wayne, Rainbow Kitten Surprise, and more. Nelly was originally slated to perform but has since been replaced by Steve Aoki.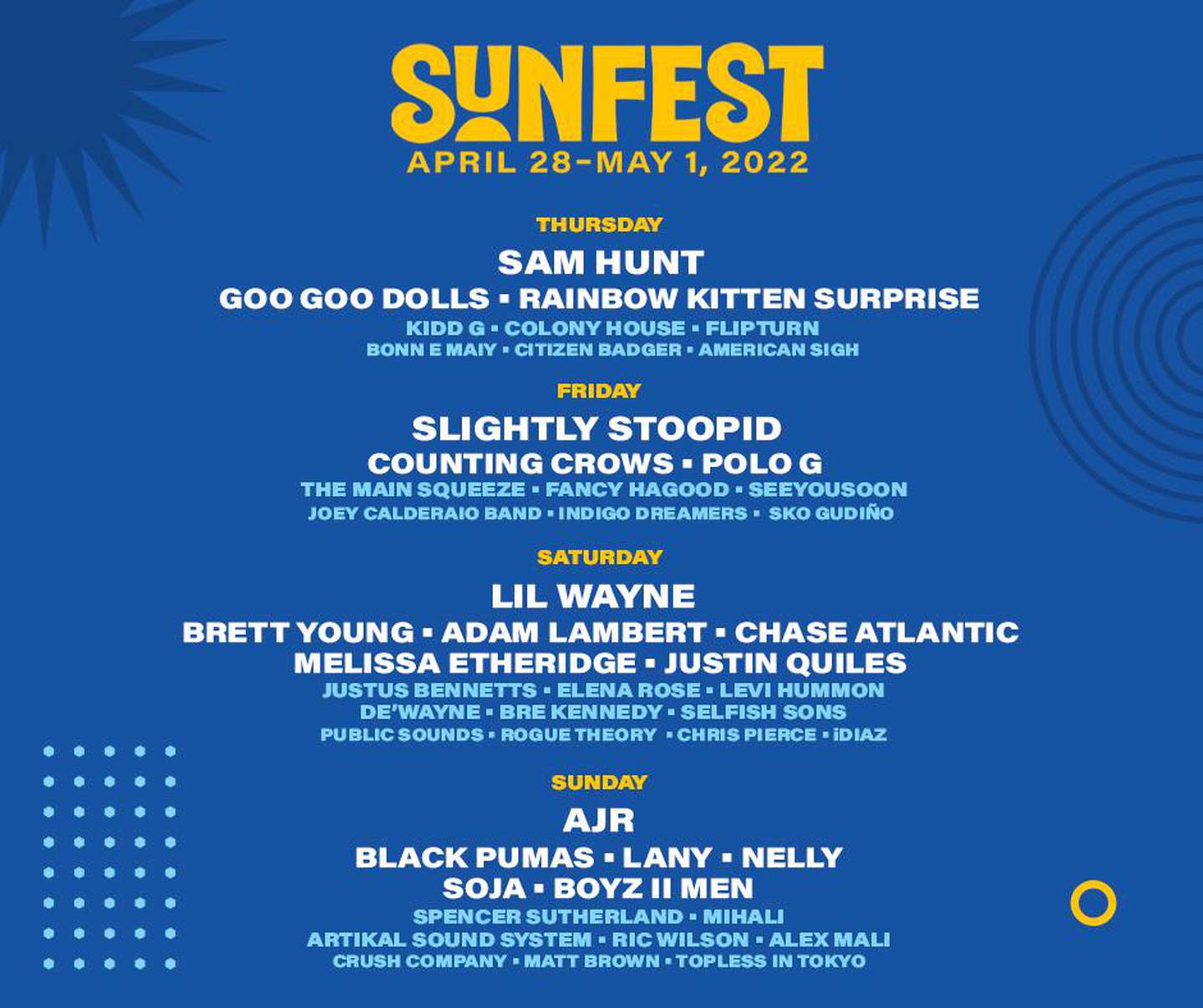 If you haven't gotten your tickets yet, don't fret. They're still available! You can buy any one-day adult pass for $65 on a weekday or $70 on a weekend. Four-day passes are still available for $120. Follow this link to see more pricing options and to purchase your tickets.
In addition to three stages full of great music, the SunFest Art District will be open for your enjoyment! Check out apparel, painting, body art, and more at the immersive and interactive art area.
Art District Hours:
Thursday, April 28th, 5 p.m. – 9 p.m.
Friday, April 29th, 5 p.m. – 9 p.m.
Saturday, April 30th, Noon – 9 p.m.
Sunday, May 1st, Noon – 9 p.m.
Enjoy great food, music, art, and so much more at the SunFest 2022! Don't forget to stick around on Sunday night for the end of the festival fireworks show! The big send-off is Sunday, May 1st at 9 p.m.
Copyright 2022 WFLX. All rights reserved.