In the words of Will Smith, it's time to party in the city where the heat is on! Super Bowl LIV is being played in South Florida February 2, 2020 and we couldn't be more psyched to welcome folks who maybe haven't been to our area before. The big game in 2020 is the first in Miami Gardens since Super Bowl XLIV in 2010.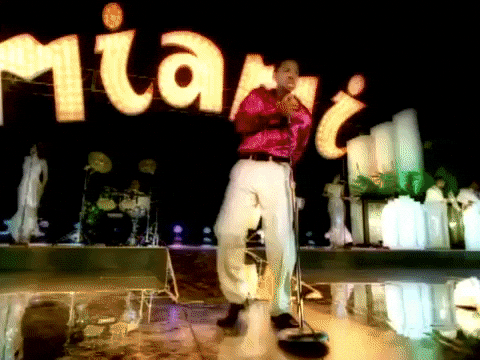 If you're planning to attend one of the most over-the-top sporting events in sunny South Florida, you might as well make it a vacation and spend a couple of days exploring the unique city. Here are a few of our favorite places to eat, stay, and drink around Miami…
How to get around
You're likely going to fly into Fort-Lauderdale Hollywood International Airport or Miami International Airport for the big game.
From FLL, you can take a free shuttle to the Tri-Rail commuter train station. You can get a one-way fare for $3-$5 to Miami on Tri-Rail. Just keep in mind, you will make several stops along the way so it might take a second to get into the city of Miami.
Another option is our personal favorite, the Brightline train. Call an Uber or Lyft from FLL to take you to the nearest Brightline Station, and board a train that only stops once when you get to Miami. It's a little bit pricier than Tri-Rail but you'll find that Brightline offers spacious 19-inch seats, sips  and bites for purchases, and easy bag storage options. First time riders enjoy a round trip SMART business class for free if you sign up for emails.
You can get to Miami Beach from MIA via taxi for a $35 flat rate fee. As far as getting around Miami in general, ride sharing is very popular. Uber and Lyft will be your friend during your Super Bowl experience. There's also a Citi Bike Sharing program if you want an additional transportation option!
Where to stay
There are a ton of great hotel options near Hard Rock Stadium in Miami Gardens and you can find them all on your favorite travel booking website.
BUT, if you're looking to treat yourself during your stay, we'd recommend staying on Miami Beach. It's about a 13 mile drive to the stadium but again, we're here for the full experience, right? You're in Miami, enjoy the sand, surf, and sun!
The iconic Fontainebleau Miami Beach is full of glitz and glamour, and is home to one of Miami's hottest nightclubs, LIV. The Setai is an oceanfront resort in the heart of South Beach, and while it may cost you a pretty penny — it's sure to be one of those places you will always remember. Another favorite is The Clevelander in South Beach! The hotel is on Ocean Drive in the heart of the Art Deco District and is full of the Miami vibe you'll be searching for.
What to do
Make your way to Lincoln Road if you're in the mood for shopping and a delicious lunch. Shop fine jewelry, apparel, footwear, and more! Just a short walk away from Lincoln Road is Ocean Drive. Ocean Drive is one of the most iconic streets in Miami and you'll likely recognize it from countless movies and films. The art-deco buildings, pastel colors, and lines of palm trees are the perfect place to say "cheese" for the 'gram.
Wynwood is one of our favorite stops in Miami. The vibrant neighborhood is one of Miami's hippest districts and is filled with mural-sized street art. Check out Wynwood Walls and walk through the outdoor museum. You may even catch artists in action, working on their next masterpiece.
Little Havana is full of rich Cuban heritage and culture. We recommend you walk around and enjoy authentic Cuban sandwiches, guava pastries, cigars from the Cuban Tobacco Cigar Company, and a fresh mojito at the historic Ball & Chain jazz lounge. Click here to see more of our recommendations in Little Havana.
Where to eat
This is one of the hardest lists we've ever had to come up with because Miami has SO many amazing options dining options.
We'll start with seafood. If you're looking for amazing seafood while in Florida — you've got to check out Joe's Stone Crab. Stone crab season runs through May so you're in luck if you're in town for Super Bowl LIV. Joe's Stone Crab is going to be a bit pricey, but we promise it will be worth every penny. Order a few stone crab claws, some legs, a few sides, and a nice bottle of wine and you're good to go. It's important to note that Joe's doesn't take reservations so you might want to get there early to make sure you get seated. You should be good to go as long as you arrive before 7:00 p.m.
If you're needing to nurse a hangover — we've got the perfect place for you. Yardbird Southern Table & Bar uses farm-fresh ingredients and serves everything up with a side of Southern hospitality. Yes, Southern hospitality in Miami. It sounds odd, but just go with it. Fried chicken, buttermilk biscuits, and cocktails like blackberry bourbon lemonade will have you back on your feet in no time and ready to take on the next adventure in the 305.
Our friends at Coyo Taco whip up some of the most delicious Mexican street tacos and quesadillas in a fun, colorful atmosphere. There are two locations: one in Wynwood and one in Brickell. We recommend getting a margarita to wash the fresh tacos down, and finishing off your meal with churros with caramel and chocolate sauce.
---
Stay Connected
Stay up to date with all things South Florida Weekend!